Here Comes The Bride in An American Made Wedding Dress
You'll also find wedding gowns in a variety of stores and salons. You can choose to buy a made in the USA gown at:
a department store such as Nordstrom, Niemen-Marcus, or Saks Fifth Avenue
select chain bridal stores
specialty bridal salons
specific designer ateliers
Some brides enjoy traveling to special destinations such as New York City, Chicago, or Los Angeles where they can experience shopping in bridal salons and ateliers that are geographically located near a favorite designer.
Begin Your Wedding Dress Shopping with USA Love List!
Since there are multitudes of retailers who carry wedding gowns, the choices can feel endless and overwhelming. To make your experience more enjoyable as your shop for one of the most exciting days of your life, we've done the research to help you narrow your focus.
Here Comes The Bride in a Wedding Dress Made in the USA
Photo Credit:
www.jlmcouture.com
Allison Webb bridal collections are made using clean lines, exquisite laces, and touches of delicate embroideries. The gowns are hand-crafted in her New York City atelier where you can visit. You also can find her gowns in specialty stores throughout the U.S. You'll find those locations on their website.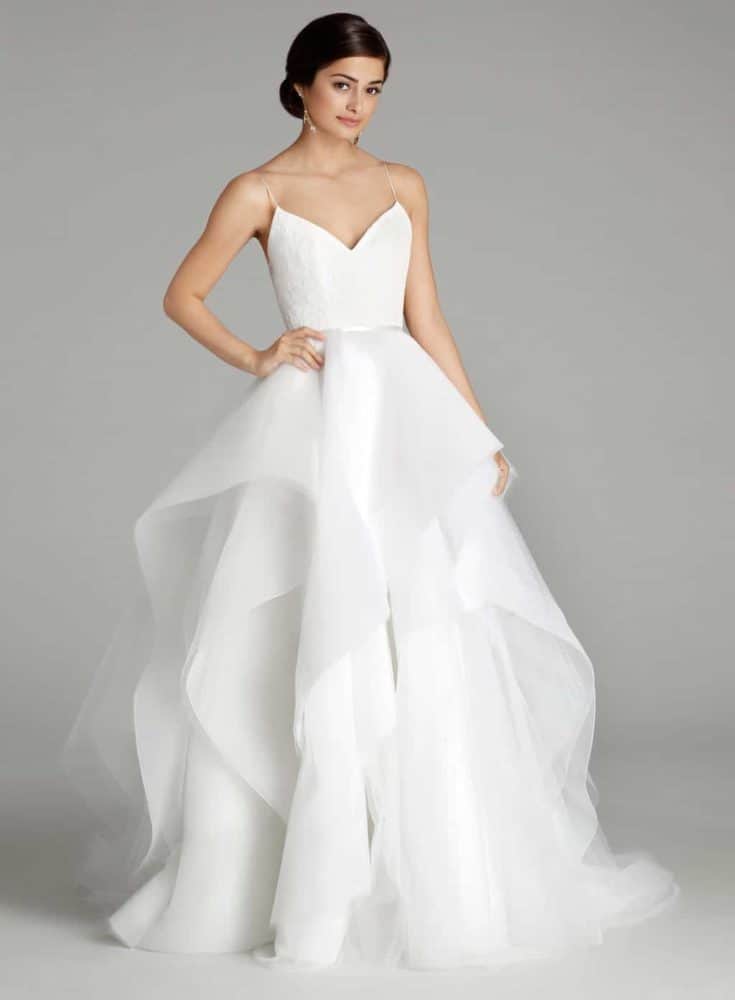 Photo Credit:
www.jlmcouture.com
Hand-crafted and manufactured in New York City with the finest European laces, intricate embroideries, and thoughtful details, Alvina Valenta gowns are dreamy and wistful. They'll make your day as beautiful as you can imagine.
Photo Credit:
clairepettibone.com
Claire Pettibone designs romantic boho dresses. You'll find both made-to-order and premade gowns in a variety of styles from her L.A. studio. You can purchase either at the L.A. flagship store or online, through one of the retailers listed on the Claire Pettibone website.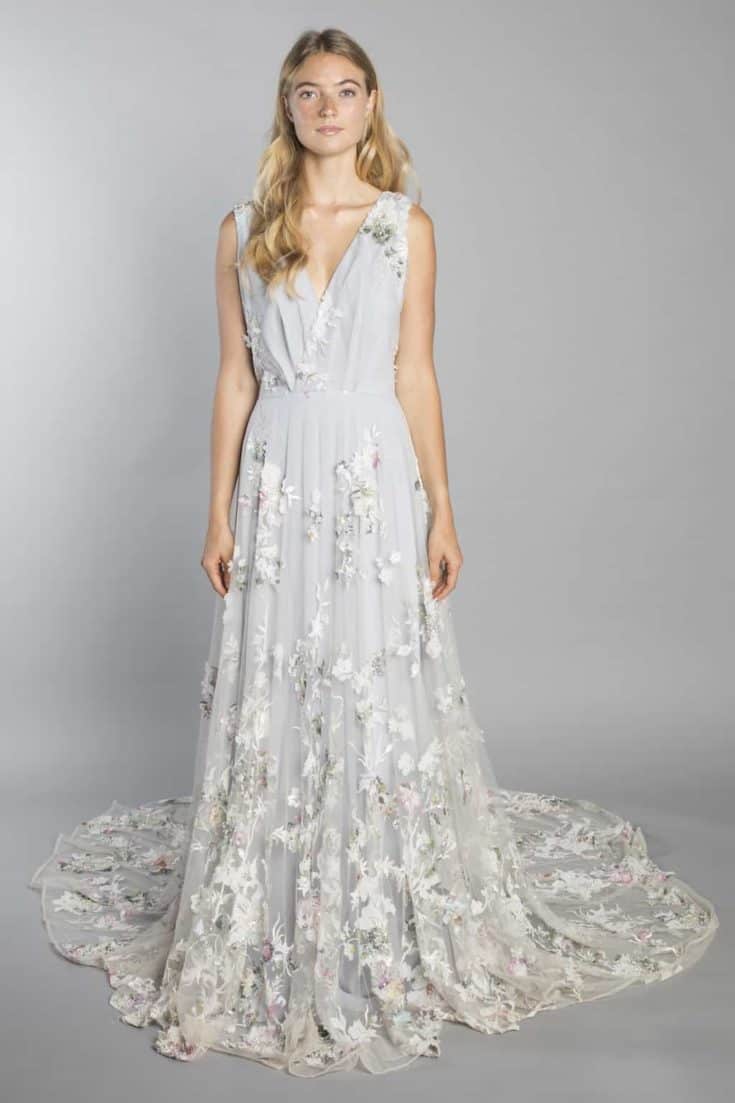 Photo Credit:
katemcdonaldbridal.com
Kate McDonald wedding gowns are designed and made in Charleston, South Carolina from specialty fabrics sourced internationally. Her gowns are available at select bridal salons throughout the USA as well as her Charleston location. Check her website for bridal salon locations.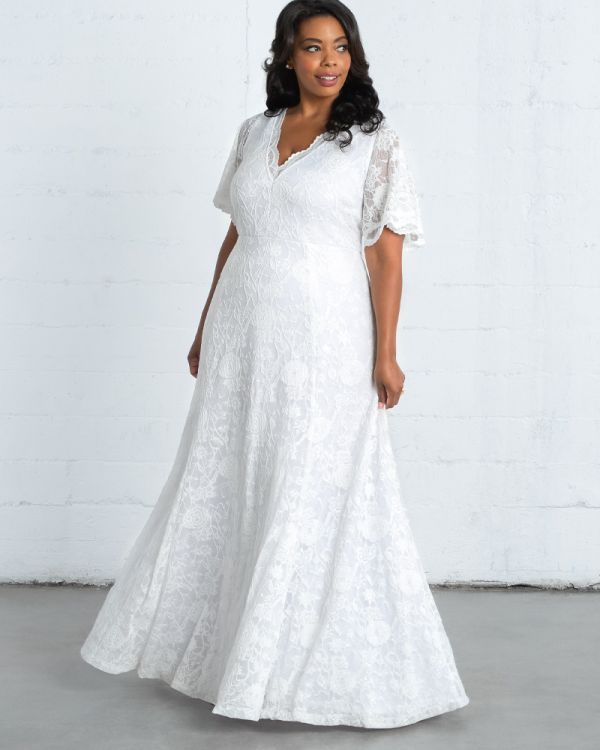 Kiyonna was launched in 1996 as a product line for curvy women and continues to serve that market along with others today. The company confirms their wedding dresses are made in L.A. and throughout Orange County, California. They employ a master seamstress and pattern maker on-site, create the styles, have models come in for fittings, and then send them out to local contractors to produce. They're proud of their made in the USA legacy. We found their customer service to be very friendly and helpful, which is one of our top reasons for suggesting made in the USA!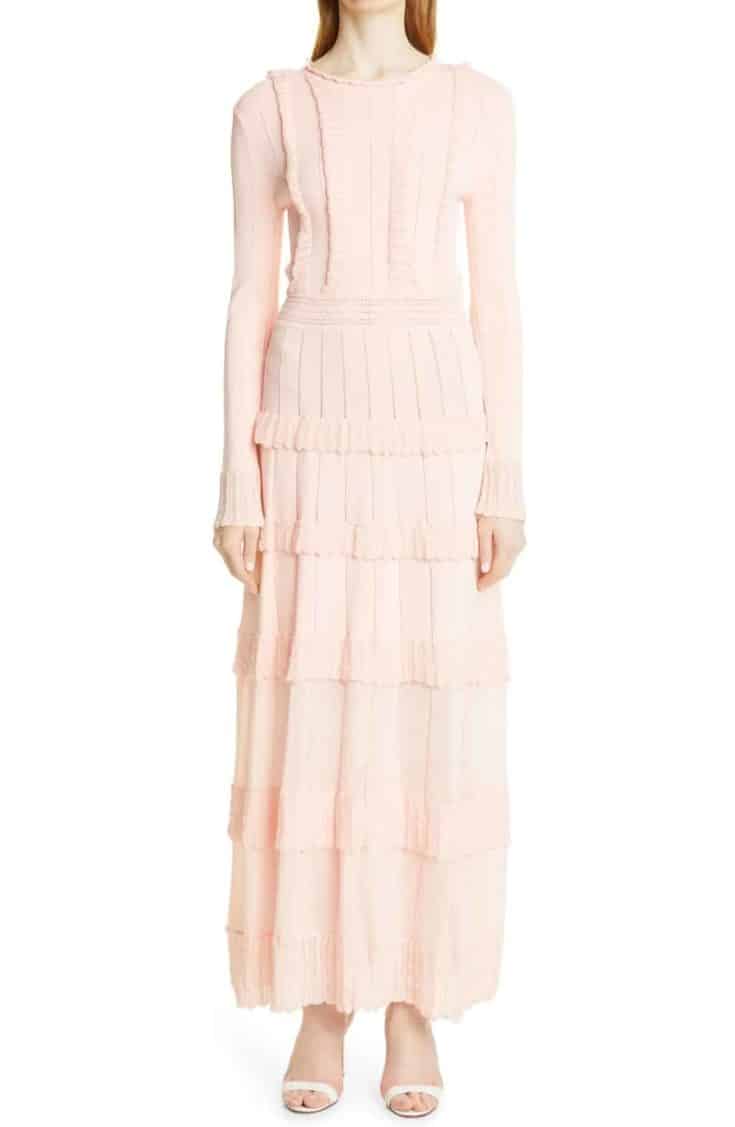 Lela Rose supports a network of artisans, sewers, pattern-makers, manufacturers, and small business owners in New York City. Both the bridal collections and ready-to-wear selections are sold nationwide in specialty stores and bridal boutiques. Shop traditional and nontraditional gowns.
You may recognize the iconic designer's name, but you might not realize Oscar de la Renta wedding dresses are made in the USA! Be sure to purchase from authorized dealers listed on the website to ensure you're purchasing an authentic Oscar de la Renta wedding gown. Better yet, visit the designer's atelier in NYC. Other dresses are made either in the USA or in Italy. Be sure to check the item's description when searching online.
Photo Credit:
www.reemacra.com
Like so many wedding gown designers, Reem Acra grew up in a different country (Lebanon) but makes her home in the States. She makes custom and ready-to-wear gowns in the USA. Headquartered in New York, these gowns feature carefully crafted pieces with ornate beading, flawless embroidery, layered textured details, and sometimes, out-of-the-norm designs.