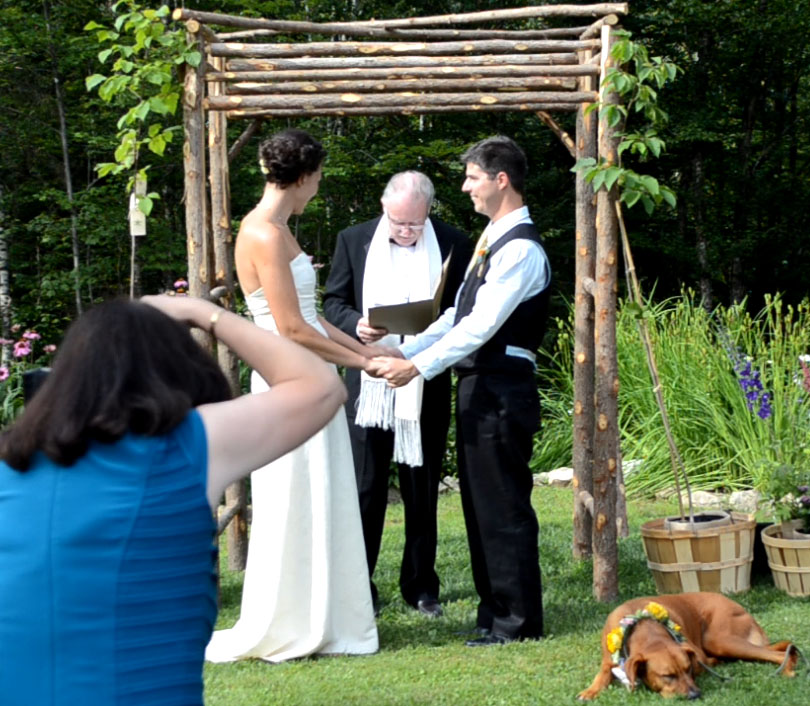 Are you overwhelmed with choosing a photographer?
Are you feeling indecisive about hiring a wedding photographer?
 Are you thinking, holy cow, that is a lot of money for photographs?
As with all aspects of the wedding we pride ourselves in offering advice to our clients. It is part of the service we provide. We listen and we know you are getting pulled in different directions by different family members and that making these decisions can be stressful financially.
As wedding dress designers we are always looking forward to the brides photos. We also develop a close relationship with many of our clients so we hear about what works and does not work for them.  We have been invited to many of our clients weddings too. So we see and hear things the bride does not know about.
From our experience here is what we recommend.
And with all recommendations keeping your options open and getting references is very important.
1. Hire someone who will passionately devote their time, whether it be 2 hours or the entire day, to take your wedding photos.  This is the most important bit of advice I can offer you. I have been to many weddings where the bride hired a friend or wedding guest to take photos and in the end was disappointed. People close to you should be at your wedding to celebrate with you. That is why you invited them in the first place. When you ask a friend or family member to take photos of your wedding consider that they might resent the idea but feel guilty saying no. Consider first that they will get hungry when diner is served, they might want to dance, they might take photos predominately of other people they know, and worst of all they might be taking all your photos with a bitter edge on their shoulder because they are not getting paid and they just want to be there to relax and party. 
The Flip Side
Depending on your personal circumstance you should also consider the option of NOT asking your close friend who loves photography. If you feel a close friend will be hurt if you do not ask them to take photos of your wedding  you might want to ask yourself all of the same questions above and the following: do you want to hire them? They may offer their services as a wedding gift or something like that. But if you had a choice would you seek them out? If the answer is no then have a backup plan. In the end this is your wedding and these photos are yours to keep for a lifetime and beyond. The last thing you want is to feel bitter at a friend for not capturing the photos you hoped to cherish. How to get out of this situation? Honesty, tell them you want them to enjoy themselves at your wedding, photos are a full time job and you have other plans for them like celebrating together! Letting them know you considered the option and talking about it in the open is the mature thing to do.
2. Don't hire someone you can not afford. Good wedding photographers these days are charging between $2,000 and $4,000 and up for a wedding. Some photographers offer package deals that include boudoir shots and engagement photos. If you are stressing out about finances find an option that works for your budget. Every aspect of your wedding can easily stretch your budget $200 here and another $400 there and before you know it you are bitter with the photographer when they bill you and the photographer can sense the tension. Or worse you plead for  a bargain and they submit. Now they are resenting the time and energy they are spending on your wedding. This leads us back to rule #1- Hire someone who will passionately devote their time to taking your wedding photos. You want the photographer saying "I really enjoy working with this couple, I am excited to take their wedding photos today!"
3. Capturing great wedding photos is as important to us as it is to the bride and groom. An experienced, hired photographer the couple trusts is always a good decision.  However, sometimes even the best photographer struggles with one thing that tends to get in the way; guests.
The Photographer Is the Photographer
Everyone wants to whip out their camera phones or point-and-shoots to get the shot of the bride and groom walking down the aisle, kissing, cutting the cake, etc. Yet, if the hired photographer/s is the only one taking the pictures, it enables the guests to be fully embraced in the moment and enjoy the day. Also, there will be no competition for a great photo. The guests will have the option to access the photos after the wedding. Everyone wins!
4. Choosing a photographer can be a daunting task. Start by asking for recommendations from  people you know. Then research the recommendations online and see who's style you are drawn to. Be sure to meet the photographer in person, ask questions about different packages they offer, be upfront about you budget,  and call their references. Talk to the photographer about the photos you want them to capture and see how they respond. Then follow your intuition. After meeting with multiple photographers you will likely resonate with one more than the others.
5. Creative tips to affording the photographer you want to hire. Now you might be the bride that wants it all. Or, you might be the bride that ponders, is all of this pzazz really necessary? Knowing who you are and the reality of what you are going to do with these photographs is really important. $4000 might afford you the entire package you are dreaming of but with a budget of $1000 don't be disappointed, be creative.  Make a list. You want photos you can frame in the house,  a photo album, wallet photos so you can brag about your handsome groom to everyone you meet… The $1000 package might be enough to cover the ceremony and the essential photos that will get framed on the wall in your home.
Creative Ideas that Compensate for your Budget and Values
Buy a disposable camera for each table at the reception. You never know what you are going to get but we did this at our wedding and we got 'real' photos. Photos of friends with friends, caught relatives doing silly things we didn't even know happened at our wedding, and everyone was smiling. Out of all 10 cameras only one roll of film, possibly taken by a small child, was all feet but made for a good laugh.
Hire a college student to take your engagement photos. Call up a local college and ask the head of the photography department to put you in touch with their best student for the job.
Postpone your boudoir shoot for after the wedding. Perhaps tip off a close friend, maybe even the best man or the maid of honor. If they still have no idea what to get you for a wedding gift they might be relived to pitch in and get you a gift certificate for your dream boudoir shoot.
Final Notes
Lastly I must note I have a tremendous amount of respect for a good photographer. When I take a good photo it is often an accident. Though I am getting a bit better every year I would never consider myself a photographer and I take lots of photos. A good wedding photographer has an eye for the lens, framing, lighting, knows how to use all the little buttons and settings, listens to you and needs to be a good crowd manager. Bet you did not think about that one, right? Well managing a bunch of distracted chatty family members into a group can be challenging enough before getting that perfect shot. It's like; we are ready… oh, where is Joe? He ran to the bathroom? And who is that lady there sitting in the background? Is she even part of our party? Experience and patience are also important traits in any good wedding photographer. Often the first place I look for clients photos after their wedding is on facebook and the first photos that appear are shots taken by friends and family. Then when I see the photographers photos, well sometimes it looks like an entirely different wedding. Seriously.
Let us know if this advice helped you know how to end up with great wedding photos!