Seahorses and Starfish Encrust This One of a Kind Sea Life Wedding Dress
The seascape includes an embroidered and beaded octopus and a sparkly jellyfish. 


The bodice of Alicia's wedding dress gets sew together and then block printed. The prints were hand carved. Then the bodice is taken apart and pressed. The chiffon pieces are cut and basted over the printed panels before the bodice is resewn together again. 
Each species is hand drawn and hand embroidered on silk organza. The animals are then cut out and hand stitched onto the bodice of this custom printed and embroidered wedding gown. 
Left are some images from the web I used for inspiration. I also watched the wonderful movie My Octopus Teacher a few times while working on this piece.
The embroidered cardinal on the right is symbolic of the bride's late father. I stitched him close to her heart, nestled in a beach plum branch, a native species of the bride's home state of New Jersey.
"When I went to king cleaners per your suggestion the woman said it was one of the most amazing dresses she had ever seen!" Alicia W.
Wedding day photos by @redbankstudio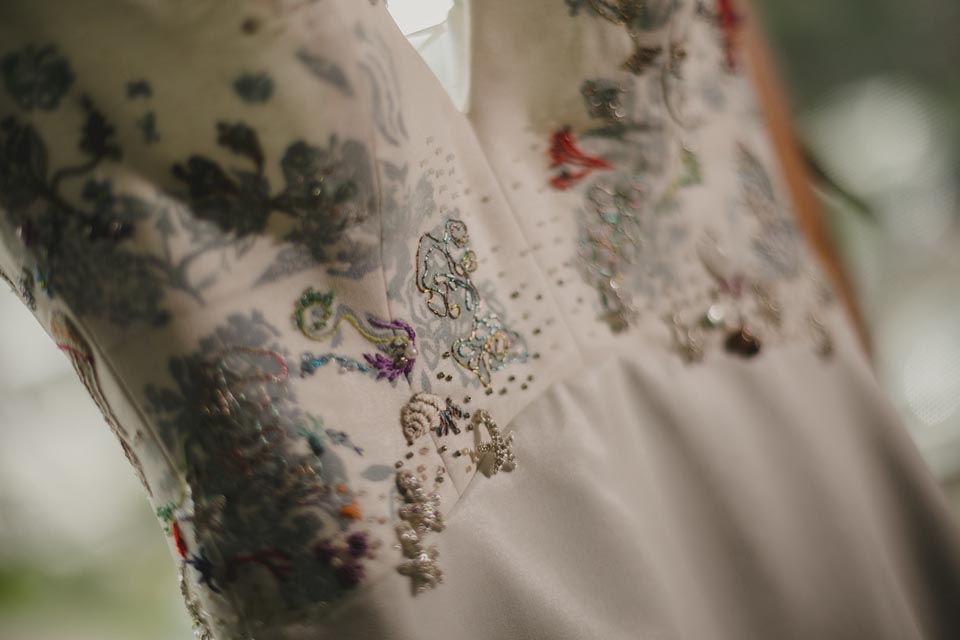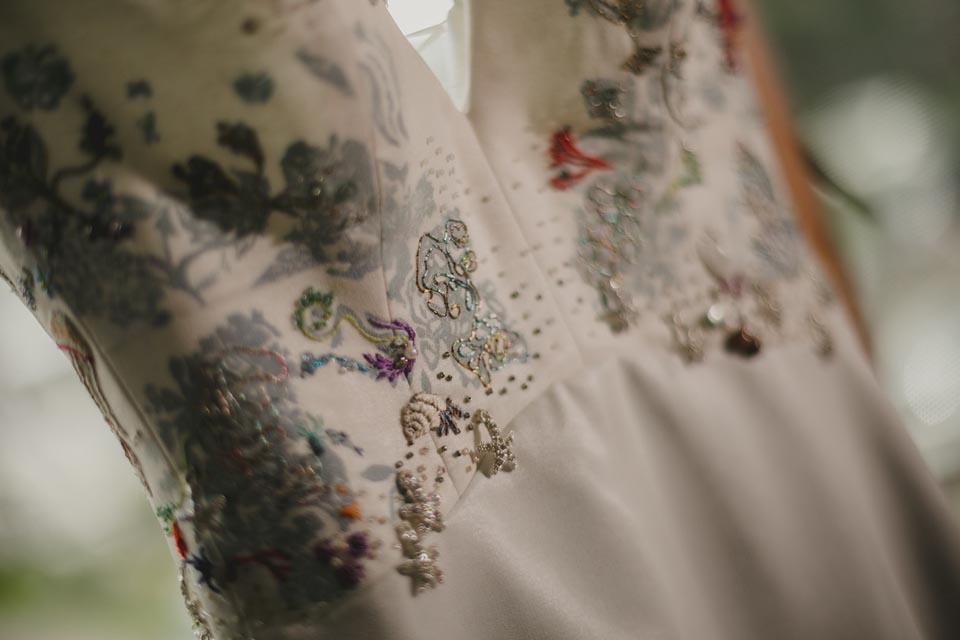 And of course no wedding party is complete without mans best friend. There were 4 male dogs and 3 female dogs in this wedding party and they were all dressed for the special occasion. Hemp silk collars with teal silk bow ties. The female dogs had big fluffy pink bows that matched the grooms tie.  
Would you like to work with Tara Lynn?
"I will capture your spirit in a truly unique wedding dress & delight you with genuine customer service."
– Tara Lynn