Hilary's Backless Bohemian Wedding Dress incorporated beaded motifs from her late grandmother's 1947 heirloom wedding gown.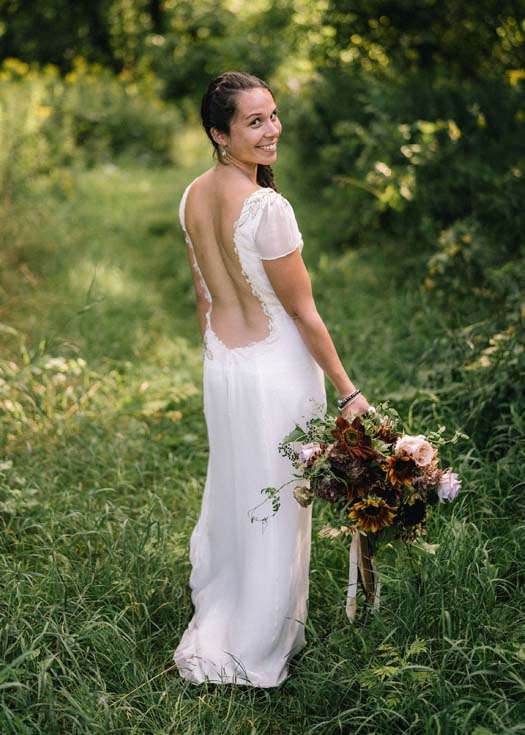 Tara Lynn custom made her dress using the beaded flowers from her grandmothers wedding dress, vintage lace, silk chiffon and a beautiful hemp silk floral jacquard.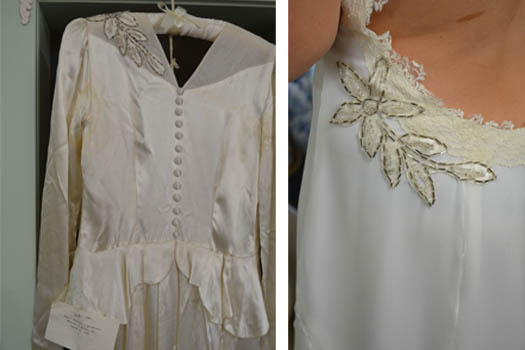 Hilary says one of the most unique aspects of her wedding was "Wearing an incredible dress designed by Tara Lynn Bridal and incorporating my Memere's 1946 dress into the design."
Every aspect of Hilary's wedding was memorable but she says the most memorable moment was "reading our vows to one another in front of an audience comprised of the most special people in our lives."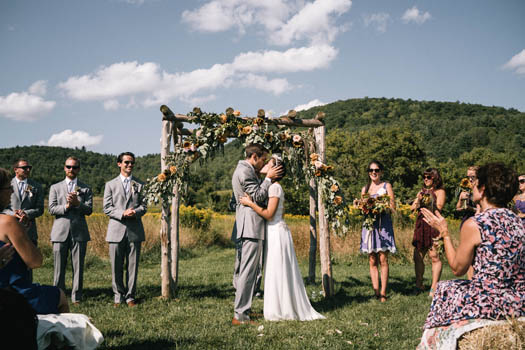 Hilary's florals were arranged by Erin Ostreicher, owner of Nectar and Root. She chose seasonal floral arrangements, berries, succulents, earthy tones and lots of variations of sunflowers. There were feathers and ribbon incorporated and pottery as the vessels. "And, the arbor was gorgeous! Looking out at all the tables for the first time (as I was "hiding" and waiting to walk out to the outdoor ceremony) brought tears to my eyes!"- Hilary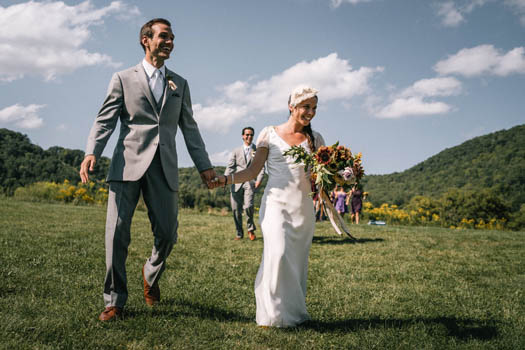 "Our photographer Michael Tallman captured our day! We are in love with all the moments he captured for us." – Hilary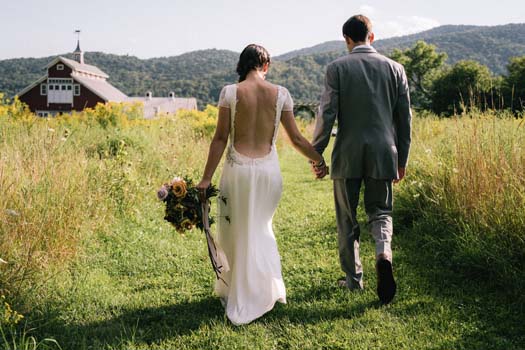 Hilary and Matt chose to work with all local Vermont Wedding Vendors. Sugarsnap made them a lemon filled almond butter cream frosting cake and served a "farm to table" selection of veggies, local meats and appetizers. She said of Heather and Abby of Sugarsnap, "It honestly felt as though we had a best friend catering to us all night."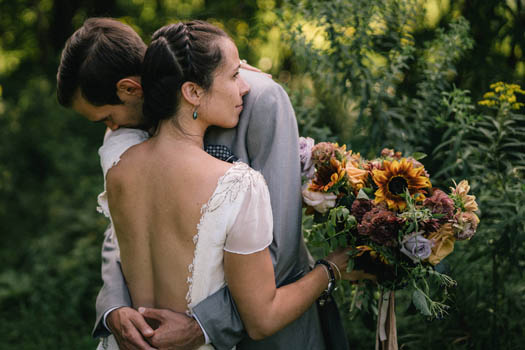 Kristin Jarvis of Tresses in South Burlington, Vermont did Hilary's hair and maid of honors hair. "She is so warm, welcoming, personable and a woman following her dreams! Love her! Also, I didn't do any makeup because I never wear makeup!" – Hilary
The backdrop at the West Monitor Barn, in Richmond Vermont is of endless sky and a gorgeous valley. Matt and Hilary selected this location in part because they valued that all proceeds to rent the barn support the Vermont Youth Conservation Corps. The barn is also wheel chair accessible.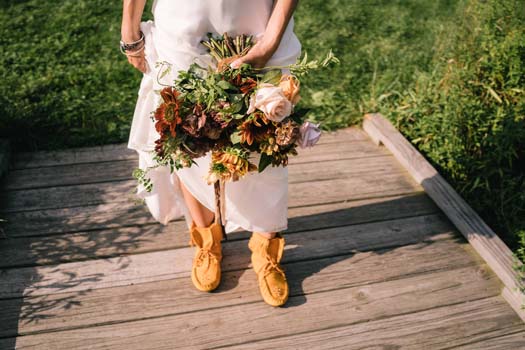 Hilary's moccasins were from Anne Simard of Pishu an Etsy shop out of a reservation in Quebec.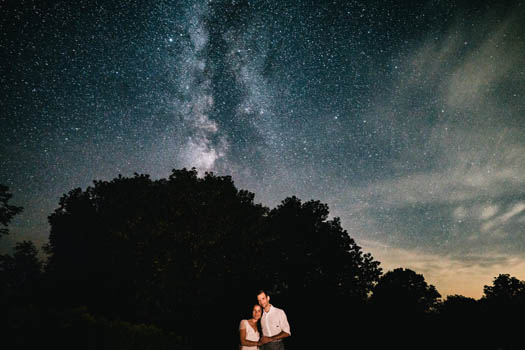 Hilary was thankful to all the local Vermont Wedding Vendors that made her day special, including:
"Bevo: Beverages, we worked closely with Kathleen Stine! She is a rockstar!"
Their officiant, Moretti, "is a close friend and father of one of our campers from Partner's in Adventure Camp where Matt and I met one another."
To Mountain's Edge Farm in Hinesburg, Vermont from where they rented hay bales for the ceremony seating.
They loved working with Roberta O'Donnell of Vermont Tent for a number things: lighting, chairs for reception, flatware, cutlery, kitchen everything, linens etc.
Their maple drop party favors were from Butternut Farms in Morrisville.
When asked if she would do it all over again would she do it the same, Hilary responded, "I wouldn't change a thing! It was the most magical day of my (our) life (lives)!"